This event has passed
In today's uncertain times, job security may be hard to come by and the rubber and plastics industries are not immune to the vagaries of the marketplace. As organizations are faced with tough economic decisions, being a good employee may not be enough to ensure your career success—you will need to be a great employee. If you're looking for stability, you may be asking yourself, how can I become irreplaceable at work? How do I become the employee that my boss fights for? To make this happen, you have to be more than great at your job—you also have to be great in your job. In this fast-paced, interactive virtual session, workplace expert Mary Abbajay, will share practical strategies, tips, and techniques to become indispensable to your boss, your colleagues, and your organization. This session helps attendees:
Understand what managers really want (and need) from their staff
Decode what it takes to be irreplaceable
Craft strategies to excel in and at their jobs
Learn how to build essential workplace relationships
Take ownership for their career success
---
Meet the Presenter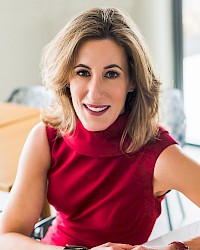 Mary Abbajay, author of the award-winning, best-selling Managing Up: How to Move Up, Win at Work, and Succeed with Any Type of Boss is the president of Careerstone Group, LLC, a full service organizational and leadership development consultancy that delivers leading-edge talent and organizational development solutions to business and government. As a sought-after author, speaker, consultant, and trainer, Mary helps clients develop the strategies, skills and sensibilities needed for success in the 21st century. Her expertise lies in helping clients create dynamic and productive workplaces that foster professional and personal excellence and growth.
Mary is a frequent expert contributor for television, radio and print publications where she provides practical leadership and career advice. In addition to her role as a Forbes.com contributor, her work and advice have appeared in the New York Times, Harvard Business Review, Fast Company, Forbes, The Financial Times, Money Magazine, Southwest Airlines Magazine, Monster, and the BBC.
Registration
Online registration is now closed.