Mill Safety
Mills have and continue to present a serious danger in the rubber and plastics industry. Fortunately, through changes in work practices, safety engineering controls – such as pressure-sensitive body bars, and worker training, the incidents of mill nip point accidents have decreased greatly.
This informative video, produced by the Association for Rubber Products Manufacturers (ARPM) addresses:
the basics of a mill,
mill safety at the point of operation in plants,
best practices in mill rescue preparation,
various sized mills and auxiliary equipment,
mill safety equipment,
mill reversal,
post-accident actions,
safety teams and
examples of Mill safety drills.
---
---
ARPM members have access to online training courses via the 180 Skills training modules or via the ARPM website.
ARPM is pleased to announce a NEW online manufacturing training created exclusively for ARPM members.
Interested? Email ARPM at info@arpminc.org.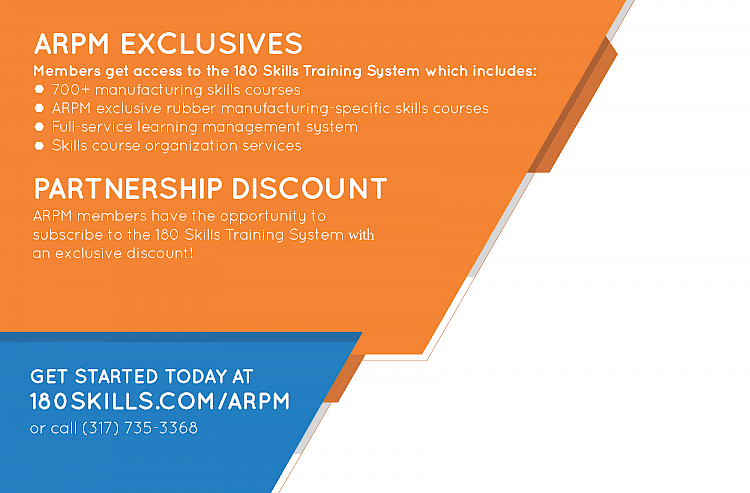 ---
---
ARPM understands the importance of having knowledgeable staff and well-educated personnel throughout your facility. ARPM Members have access to our current (previous) training videos 24/7 for free via the website.
Ready to join? Join ARPM here.
Members, log in to access current ARPM training videos. (not 180 Skills modules)