ARPM members have access to online training courses via the 180 Skills training modules or via the ARPM website.
ARPM is pleased to announce a NEW online manufacturing training created exclusively for ARPM members.
Interested? Email ARPM at info@arpminc.org.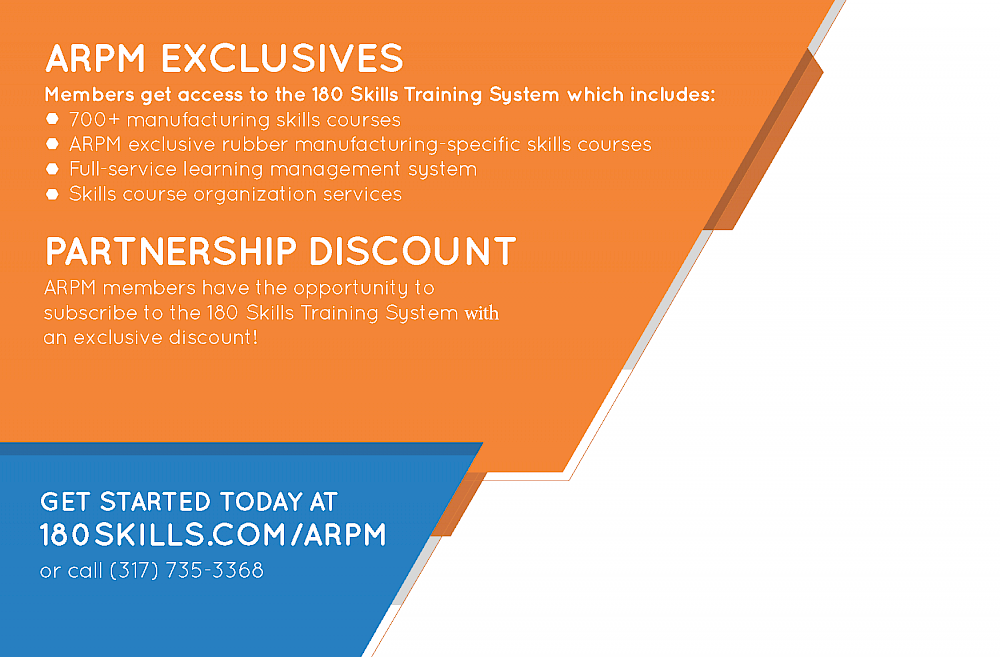 ---
---
ARPM understands the importance of having knowledgeable staff and well-educated personnel throughout your facility. ARPM Members have access to our current (previous) training videos 24/7 for free via the website.
Ready to join? Join ARPM here.
Members, log in to access current ARPM training videos. (not 180 Skills modules)