Agenda
Please note, this agenda is still a work in progress. The Conference Committee wanted to share the general timeline of the event to assist attendees with travel arrangements. All times are EDT.
---
Wednesday, November 3rd
1:00 PM Sponsors/Exhibitors Move-In
2:00 PM Pre-Con Programming Begins
This includes:
2:00 PM Paulson Training
2:00 PM DELMIAWorks
3:00 PM Young Professionals
3:30 PM M&A Discussion and Craft Beer Sampling
4:00 PM Progressive Components
5:30 PM Registration
Sponsored by DelmiaWorks
5:30 PM Industry Welcome Reception (adjourns at 7 PM)
Featuring the Young Professionals Reception and the Building Leaders of Character Alumni Reception
---
Thursday, November 4th
7:00 AM Registration Opens
Sponsored by DelmiaWorks
7:00 AM Breakfast with Omelet Station
Sponsored by Chase Plastics
8:00 AM Conference Welcome and Troy Nix Keynote
8:20 AM Keynote Matthew Kelly
Matthew Kelly is an internationally acclaimed speaker and bestselling author. He is also the founder and president of Floyd Consulting, a firm based on the belief that your organization can only become the best version of itself if the people in your organization are striving to become the best-version-of-themselves. With his keen sense of humor and passion for helping companies understand that developing their employees is the first step to achieving corporate goals, Kelly seems to effortlessly elevate and energize people to pursue the highest values of the human spirit and achieve their personal goals and ambitions. Matthew Kelly's message is both timely and timeless. His example is authentic and inspiring. His passion for life is refreshing and challenging. He will certainly continue to be, with increasing influence, one of the most sought-after and endearing voices of our time.
9:40 AM Networking Break amongst the Sponsors
Sponsored by Aurora Plastics, LLC
10:10 AM State of the Plastics Industry - Managing the Chaos, Laurie Harbour, Harbour Results, Inc
In 2021 MAPP launched its Plastics Benchmarking Study powered by Harbour Results, Inc. The comprehensive study looked at every aspect of the plastics industry establishing a benchmark, uncovering issues positively and negatively impacting the industry and identifying best practices. Laurie Harbour will provide a state of the plastics processing industry highlighting key areas of opportunity and important trends that must be addressed as well as provide a glimpse into what the best-in--class processors are doing.
11:10 AM BC LAB Session One – UNDER CONSTRUCTION
The BC LABS are comprised of a series of parallel presentation sessions or learning tracks suggested for each functional area below. Each BC LAB is designed to equip attendees with indispensable insights, advice, and tools to achieve the mission-critical priorities of today and build the successful organizations of tomorrow.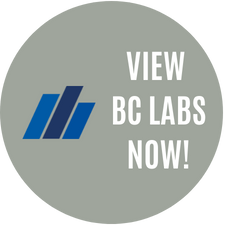 Below are the learning tracks for the 2021 Benchmarking and Best Practices Conference LABS:
• Executive Stakeholders/Owners
• Leadership
• Senior Leaders (Presidents/VPs)
• Human Resources/Safety
• Sales & Marketing
• Operations/Engineering
• CFOs/Finance/IT
Since the theory is different than practical implementation, this year the BC LABS will be presented by processors. Attendees will learn from their peers.
12:10 PM Lunch and Learn with Keynote Phil Van Hooser
Food for the stomach, food for the mind. You get both by participating in the 2021 Benchmarking and Best Practices "Lunch and Learn" with leadership authority, Phillip Van Hooser. You may remember Phil and his virtual keynote, The Unpardonable Sins of Leadership, from our 2020 Conference. This year, Phil is back and in-person with us to share "commandments" all leaders should know and follow for long-term leadership success. Plan to seize this opportunity to break bread with colleagues and to meet Phil during this special learning opportunity. (Ticket Only Event)
Lunch Sponsored by RJG
Or Networking Lunch
Take a break from the educational sessions to catch up with peers and meet new Benchmarking Conference attendees during this traditional networking lunch. (No tickets needed.)
Lunch Sponsored by RJG
1:20 PM BC LAB Session Two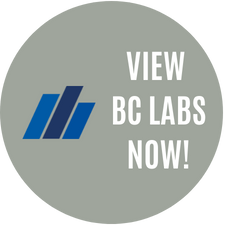 2:30 PM Networking Break amongst the Sponsors
Sponsored by Aurora Plastics, LLC
2:50 PM Tax Policy Update and New Tax Incentives for Processors, Mike Devereux, Wipfli
The current Congress is poised to make changes to the U.S. tax code that will have a significant impact on plastics processors. Congress and the White House have released both discussion drafts and legislative text summarizing the potential tax law changes. During this session, Mike will synthesize and explain the different tax provisions impacting plastics processors, whether they are proposed legislative text or actual bills passed by Congress. In addition to providing insight into potential or newly enacted tax policy, as an attendee, you will also learn about:
Tax credits and incentives are available to the plastics sector, including the newly expanded Employee Retention Credit, a Federal credit that could be as much as $7,000 per employee per quarter or $28,000 per employee in 2021.
Additional recent legislation impacting the plastics manufacturing sector and planning opportunities that come along with these relatively new tax law changes.
3:00 PM The Resin Crisis – The Future Looks Bright(er)
The global resin market is in a state of chaos. Plastics processors all over the country are seeing severe resin shortages and staggering price increases. Unlike most industries during COVID-19, plastics manufacturers are seeing production increase amid the global economic downturn. This panel discussion with the leadership of Amco Polymers, Chase Plastics, M. Holland Company and PolySource LLC will answer your questions about the resin crisis. Including the current state of supply chain constraints in plastics, the pandemic's impact on global supply chains, weather-related supplier challenges, and petrochemicals supply dynamics. Don't miss what's sure to be an informative discussion.
4:00 PM HEART AND ZEAL: A DEVOTION TO SHARING THE JOURNEY, Major General (Ret) Tony Cucolo
Exuding passion for individual and organizational success, Major General (Ret.) Tony Cucolo wears his heart on his sleeve when he speaks about leadership. A 1979 West Point graduate, Tony spent thirty-five years in unform at twenty-four different duty stations and on several battlefields learning how to lead under every imaginable condition. If he learned anything at West Point and during his time in uniform, it was the power of positive leadership and the confidence in knowing something can always be done. Tony led units in significant high-risk, ostensibly impossible efforts among ethnic and religious antagonists on three separate occasions - in Bosnia, Afghanistan, and Iraq, offering incredible lessons on leading, being a leader, and influencing positive change. All these experiences, including his experience leading the government's interagency after-action review of Hurricane Katrina relief operations, deeply embedded lessons in conflict management, negotiating, mediating, as well as helped him further hone the leadership tools of what the Army calls mission command. Remarkably unique assignments in his eleven years as a General Officer further shaped his leadership experience that he is passionate to pass on to others. As Chief of Public Affairs, he spent two years learning what makes or breaks effective strategic communication and the immediate action required in a communications crisis. As Commandant (president) of the US Army War College, he was tasked to identify new ways to develop effective strategic leadership at the senior level. This effort resulted in the study and selection of those leadership traits that must be learned, observed, modeled, and practiced from the earliest stages of leadership development to the most senior to generate the types of leaders needed in the 21st Century. These experiences in ever-increasing levels of accountability taught him the difference between climate and culture, and he learned techniques for immediately setting one while slowly changing the other. Along the way, he came to understand the immense effectiveness of selfless servant leadership, the power of empathy, the vital but perishable element of trust required between the leader and the led, and how to face a challenge to one's moral courage. Every lesson, every tip, every technique he offers comes with a heartfelt story that has become a memorable and useful reference point on his leadership journey.
5:00 PM Members' Choice Reception (adjourns at 7:30 PM)

---
Friday, November 5th
7:00 AM Breakfast
Sponsored by Federated Insurance
8:00 AM Peer to Peer Networking
This session is back by popular demand! Growing peer-to-peer networks is a primary component of the Benchmarking & Best Practices Conference. Attendees will have the chance to interact with peer groups during this session on topics that are unique to their job functions in their specific groups. Driven by past attendee feedback, these focused sessions have been highly requested and are expected to be one of the biggest hits of this year's conference. They are a perfect way for professionals to find new ideas, expand their professional networks and explore new methods of improvement. Areas covered will be operations, owners/presidents/CEOs, sales and marketing, human resources, and finance/ERP/IT.
9:30 AM Networking Break amongst the Sponsors
Sponsored by Aurora Plastics, LLC
10:00 AM Awards Ceremony
Sponsored Amco Polymers
10:30 AM The Economy's Impact on Manufacturing – The Good. The Bad. And the Opportunity, Cara Walton, Harbour Results
The global economy was significantly impacted by the COVID-19 pandemic, which resulted in many unintended consequences and benefits to the manufacturing industry and its supply chain. The questions everyone is asking are: How did we get where we are today? How long will the demand remain? What key economic indicators should we be watching? And what does all of this mean to a plastics processor? This presentation will answer these questions as well as highlight opportunities for the plastics industry as the economy continues to evolve.
11:00 AM Keynote Clint Pulver
Clint Pulver is a motivational keynote speaker, author, musician, Emmy Award Winner and workforce expert. A Professional Drummer for over 20 years, he's played with top headlining fellow musicians in venues like the Vivint Arena, the Stadium of Fire, and the Kodak Theater in Hollywood. He founded the UVU Drumline known as the Green Man Group, which he directed for six years and went on to direct the Drumline for the NBA's Utah Jazz until 2015. As the president and founder of The Center for Retention, Clint has transformed how corporations like Keller Williams, AT&T, and Hewlett Packard create lasting loyalty through his work and research as "The Undercover Millennial". For over a decade, he has been a self-motivated entrepreneur who is well versed in business start-up, leadership, sales management, management training, and helping teams grow multi-million-dollar accounts. He uses that experience to create a teachable relationship and business strategies based on trust, service, support, connection, and consistent follow-through. Clint strongly believes that a single moment in time can change a person's life. He has traveled the world speaking to a wide spectrum of diverse audiences, challenging them to dream, excel, connect, and believe--both in themselves and in the power of others. For over a decade, Clint has dedicated his heart to helping organizations understand the younger generation and helping the younger generation better understand themselves by living a life of significance, rather than just a life of success. His mantra? "It's not about being the best in the world…it's about being the best FOR the world."
12:15 PM Conference Adjourned
100% of the conference is being recorded and will be available on-demand.
Thank you AV Sponsor, Epicor Software
The conference planning committee is actively monitoring the incidence of Coronavirus Disease 2019 (COVID-19) in our region. We are following guidance from local health departments and the Centers for Disease Control and Prevention (CDC) regarding large gatherings, including CDC recommendations on preventing the spread of COVID-19.