Featured Speakers
SPEAKERS
The Conference team is pleased to welcome the following keynote speakers: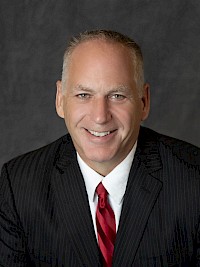 Troy Nix, Executive Director
Troy Nix serves as the Master of Ceremonies for the Benchmarking and Best Practices Conference. Known for his spirit, enthusiasm, and belief in American manufacturing, Nix will deliver an opening address that will focus on lessons in leadership and the importance of becoming more in tune with one's inner self. Professionals over the last decade who have heard Nix deliver his opening address know that the first 30 minutes of the conference will spark emotion in each attendee's inner core. This year's message will focus on the tapping into that internal fuel source to inspire, motivate and overcome obstacles encountered every day. Nix's tag line "America Is What America Makes" is an essential ideal that motivates those attending the conference to strive for excellence.
---
Matthew Kelly, keynote
Matthew Kelly is an internationally acclaimed speaker and bestselling author. He is also the founder and president of Floyd Consulting, a firm based on the belief that your organization can only become the-best-version-of-itself if the people in your organization are striving to become the best-version-of-themselves. With his keen sense of humor and passion for helping companies understand that developing their employees is the first step to achieving corporate goals, Kelly seems to effortlessly elevate and energize people to pursue the highest values of the human spirit and achieve their personal goals and ambitions. Matthew Kelly's message is both timely and timeless. His example is authentic and inspiring. His passion for life is refreshing and challenging. It is certain that he will continue to be, with increasing influence, one of the most sought-after and endearing voices of our time.
---
Clint Pulver, speaker
Clint Pulver is a motivational keynote speaker, author, musician, Emmy Award Winner and workforce expert. A Professional Drummer for over 20 years, he's played with top headlining fellow musicians in venues like the Vivint Arena, the Stadium of Fire, and the Kodak Theater in Hollywood. He founded the UVU Drumline known as the Green Man Group, which he directed for six years and went on to direct the Drumline for the NBA's Utah Jazz until 2015. As the president and founder of The Center for Retention, Clint has transformed how corporations like Keller Williams, AT&T, and Hewlett Packard create lasting loyalty through his work and research as "The Undercover Millennial". For over a decade, he has been a self-motivated Entrepreneur who is well versed in business start-up, leadership, sales management, management training, and helping teams grow multi-million-dollar accounts. He uses that experience to create teachable relationship and business strategies based on trust, service, support, connection, and consistent follow-through. Clint strongly believes that a single moment in time can change a person's life. He has traveled the world speaking to a wide spectrum of diverse audiences, challenging them to dream, excel, connect, and believe--both in themselves and in the power of others. For over a decade, Clint has dedicated his heart to helping organizations understand the younger generation and helping the younger generation better understand themselves by living a life of significance, rather than just a life of success. His mantra? "It's not about being the best in the world…it's about being the best FOR the world."
---
Phil Van Hooser
Phillip Van Hooser's approach to leadership training, employee relations and communication skills development is drawn from his own leadership experience in community banking, FORTUNE 500 manufacturing and consumer products companies.From his roles in employee relations, training, and human resources, Van Hooser knows firsthand the very real impact authentic, respected, engaged employee relations have on productivity and profits. He knows the practical, commonsense strategies leaders, managers and supervisors can implement to win credibility, communicate effectively, engage confidently with employees while reducing conflict and reaching organizational goals.
An engaging keynote speaker, leadership training expert, accomplished business writer, and mentor to emerging Millennial and Gen Z leaders, Phillip Van Hooser is committed to delivering keynotes and professional development training that helps companies and organizations experience stronger, more productive leader / employee relations, geater teamwork, trust, communication and collaboration, and improved bottom-line business results.
---
Laurie Harbour, speaker
Laurie Harbour is president and CEO of Harbour Results Inc. She has over 25 years of experience in benchmarking, performing operational assessments and leading strategic planning sessions for companies across the globe. She works closely with small- to medium-sized automotive suppliers, manufacturing companies, processors and mold builders and their supply chains to ultimately increase the health of their business. Harbour has been in over 100 tool shops in the last two years around the globe. By using very formal processes, she and her team utilize their in-depth backgrounds and expertise to identify strengths, weaknesses, performance gaps and business risks in order to develop strategies that lead to long-term sustainability. Her strategic transformation process has been used by MAPP members across the United States to achieve sustainable improvements, ultimately mitigating risk and improving long-term profitability.