This event has passed
ARPM's Young Professionals Network is excited to host a YP pre-conference session for those attendees under 40 years of age. This professional development program is for industry young professionals looking to grow their leadership skills and peer network. The majority of the event will be spent in a special interactive presentation from keynote speaker, Phillip Van Hooser, followed by peer networking during a YP reception.
This event is free with conference registration.
The meeting will take place in Mariott Ballroom 2 and will begin promptly at 3:00 PM EDT.
Agenda
2:45 - Check-In at Marriott Ballroom 2
3:00 - Welcome and Introductions
3:05 - "Learning to Lead" with Phillip Van Hooser
"It's true that all leaders are born, but there are no born leaders." So says leadership authority, Phillip Van Hooser. In this practical, fast paced, high energy pre-con presentation, Phil will detail what young professionals should know and do in order to ensure continued growth as leaders. Specific attention will be paid to crafting intentional leadership styles, coupled with the importance of preparing and of empowering other leaders. Get the most from your Benchmarking and Best Practices Conference experience by joining other young professionals early for this unique Pre-Con offering.
5:00 - Young Professionals Networking Reception
5:30 - Conference Welcome Reception
---
Phillip Van Hooser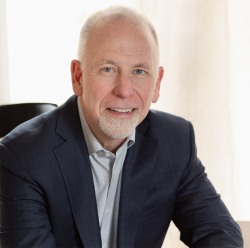 Phillip Van Hooser's approach to leadership training, employee relations and communication skills development is drawn from his own leadership experience in community banking, FORTUNE 500 manufacturing and consumer products companies. From his roles in employee relations, training, and human resources, Van Hooser knows firsthand the very real impact authentic, respected, engaged employee relations have on productivity and profits. An engaging keynote speaker, leadership training expert, accomplished business writer, and mentor to emerging Millennial and Gen Z leaders, Phillip Van Hooser is committed to delivering keynotes and professional development training that helps companies and organizations experience stronger, more productive leader / employee relations, greater teamwork, trust, communication and collaboration, and improved bottom-line business results.
Registration
Online registration is now closed.