This event has passed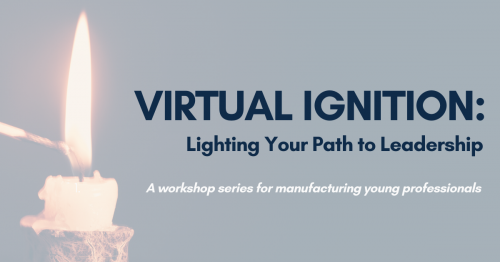 Building Your Leadership Essentials Kit - in 27 Minutes!

Presented by Kirk Weisler, Author of The Dog Poop Initiative
The ARPM Young Professionals Network will continue its Virtual Ignition Series with Kirk Weisler, a distinguished keynote speaker and author of The Dog Poop Initiative. Weisler will lead attendees through the building of their "Essentials Kit", which will accelerate participants' leadership learning and enhance each attendee's legacy through acquiring and putting into practice the leadership learning habits that matter most.
Weisler will facilitate three short, 27-minute sessions (followed by a final 30-minute extended facilitated discussion) during the month of June that will each result in actionable - and fun! - material.
In addition to the facilitated discussion with Weisler, attendees will also be placed in pre-assigned groups of three to discuss and reflect on how the content relates to their own experiences and how it can be implemented moving forward. These 10-15-minute downloads will take place directly after each session (or the groups will have the opportunity to meet separately at a time of their choosing).

Session Dates:
Thursday, June 4 at 11 AM EDT – Topic: The Empty Book (27 Minutes)
Thursday, June 11 at 11 AM EDT – Topic: Why the "Greeny" Leader Wins (27 Minutes)
Thursday, June 18 at 11 AM EDT – Topic: Great Leaders Teach - A Look at Beliefs and Behavior (27 minutes, followed by a 30-minute facilitated discussion)

There is limited availability for this event. Because you will not only be supporting yourself but also supporting the others in your group, you are expected to partake in all 3 sessions. By registering for this event, you are making a commitment. If you do not believe you can make this commitment, please do not register. If you miss a session, your registration for future sessions will be canceled.
Registration
Online registration is now closed.